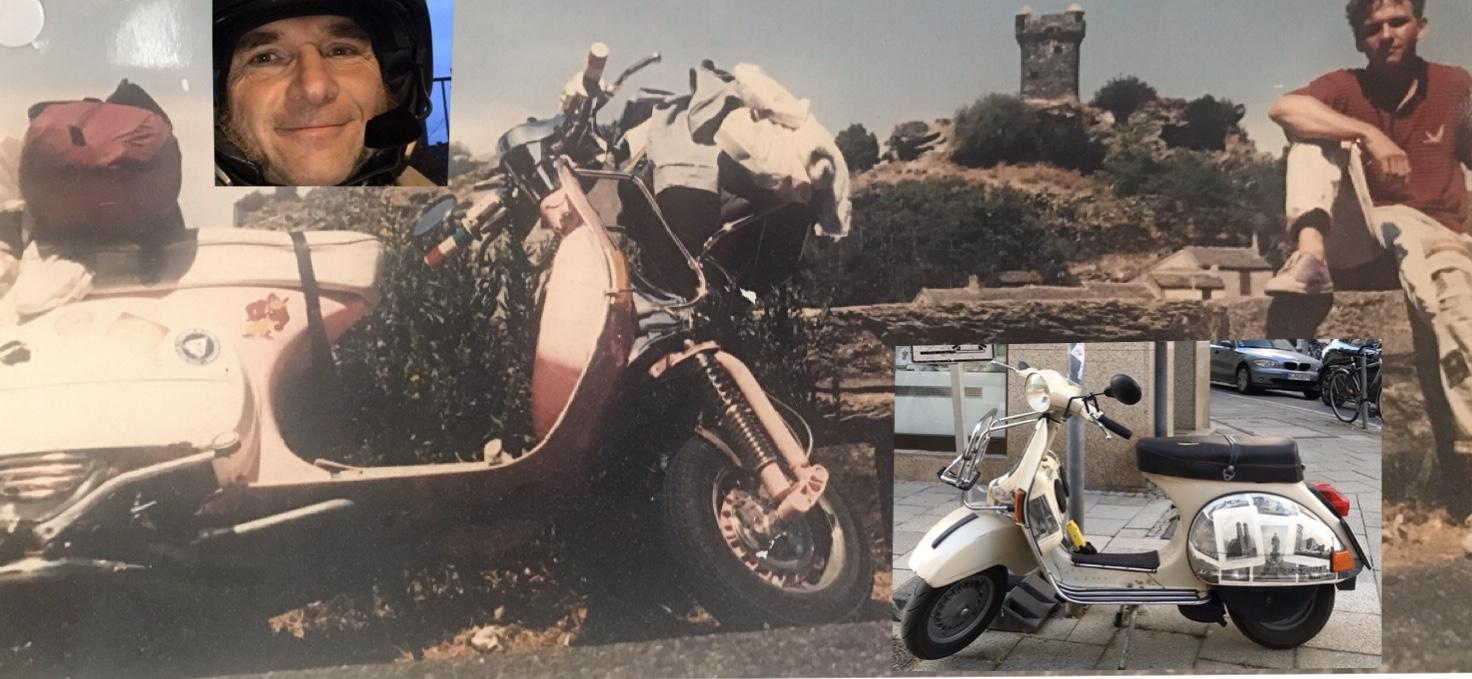 Content Count

20

Joined

Last visited
Community Reputation
3
Neutral
About SixtenW
Rank

talent


Birthday

12/02/1968
Recent Profile Visitors
The recent visitors block is disabled and is not being shown to other users.
Ich kaufe sehr gerne auch bei https://www.vespa-oldtimerteile.de (suche für meine übrigens einen starren Gepäckträger für vorne - falls zufällig jmd. einen übrig hätte

Es wäre prima, jemand könnte mir sagen, wozu das Teil gehört ... Messerschmitt-Zeichen & den Stempel lese ich als "...1958" (?) Danke & Gruß

Nein, bei "Vespa GS-Teile-Shop" (Bolzen Federaufnahme Vespa GS/V1-33/VN/VM/VNA/VNB/VL/VB/VBA/VBB-T1)

die Gesamtlänge des neuen Bolzens ist ja gleich - nur die abgedrehte "Schulter" sitzt nicht an der richtigen Stelle. vier Möglichkeiten: 1. ... den neuen Bolzen entsprechend abdrehen lassen, 2. dünnere Scheibe verwenden, 3. den alten Bolzen weiterverwenden 4. Original-Piaggio Bolzen in NOS finden je nachdem, was bei Dir praktikabel ist grüße

Mein Problemchen hat sich gelöst: Repro-Teil vermessen, Grund für Verwirrung gefunden!

Kann mir jemand bitte "gesicherte" Maße von dieser Scheibe (S 13776) sagen? (Innendurchmesser und Stärke) Vielen Dank! https://wiki.germanscooterforum.de/index.php/Datei:VGL1T_Tafel_XI.jpg

Ich bin auch gerade dabei! (VGL1T - steht seit 2006; gerade (leider nicht) alles komplett zerlegt): Da mein Zylinder, Kolben und Kurbelwelle anscheinend für immer zusammen bleiben wollen, musste ich mir jetzt Ersatz suchen. Ich probiere als erstes das O-Tuning des Zylinders in Kombination mit einer Langhubwelle (60 od. 61 mm) und als Auspuff nehme ich die Pipedesign S-Box. Beim Getriebe überlege ich ein 4-Gang Getriebe einzubauen, bin mir da aber noch nicht sicher. in einem möglichen zweiten Schritt (bei nicht zufriedenstellendem Ergebnis) packe ich dann einen a

bei Klingelkaspar heißt es hingegen: ... "die äußere Scheibe geht nur über das Gewindeende des Bolzens und hat ca. 8,2mm Innendurchmesser" was ist nun richtig bitte ?? vielen Dank - bei mir heißt das Teil "S13776" (genaue Abmessungen bräuchte ich da)

Hallo, schönes Teil! Der Gepäckträger hat bitte welche Abmessungen / Lochabstände? Ich habe Abdeckschrauben an den betreffenden Stellen und müsste wissen, ob das der richtige Gepäckträger ist (wovon ich ausgehe). Wie wird er mit den oberen Stangen befestigt? Ich sehe keine Schrauben/Gewinde - fehlt da etwas? Vielen Dank und schönen Gruß!

Etwas spät, aber vielleicht doch noch interessant: Kennzeichen-Befestigung der Touring Vgl1T (meine 1957er ist jetzt hoffentlich gut verpackt in einer Transportkiste auf dem Weg zu mir - dann mehr hier ;-)

Hallo, ich suche zur Komplettierung noch gut erhaltene Teile für meinen 1983er Roller insbesondere & immer noch: Gepäckfach, xxxxx und Lenkkopfabdeckung freue mich sehr über Hinweise! Danke & Schönen Gruß!