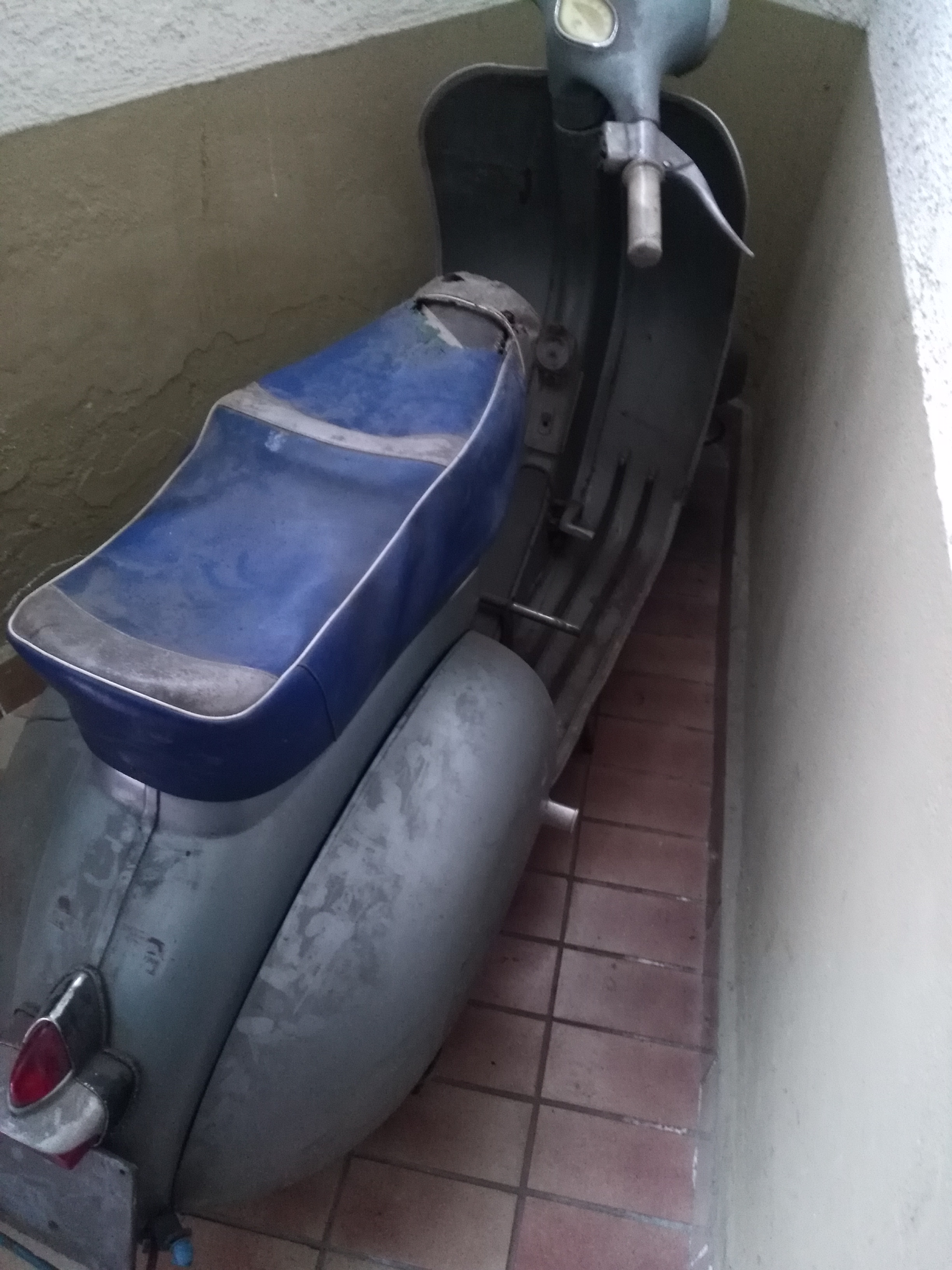 Content Count

14

Joined

Last visited
Community Reputation
3
Neutral
Recent Profile Visitors
The recent visitors block is disabled and is not being shown to other users.
Aus einer Naht wird gerne ein Riß. Ich würde die Naht mit dem Fräser an einer kleinen Stelle glätten und dort mittels Farbeindringprüfung beurteilen. Oder geh mal zu einem Motoreninstandsetzer, die haben viel Erfahrung mit Rissen an Zylinderköpfen.

Kann mir nochmal jemand sagen, welcher sportliche Reifen in 3.5-10 möglichst schmal baut? Ich hatte es irgendwo gelesen, aber finde den Thread nicht mehr. Der Paceman den ich auf meiner VBA mit PK Gabel fahre kommt am Federbein an...

Lack ist rauh und glänzt nicht

Nimm Loctite 638 oder 648. Vorher Sitz fettfrei machen. Mit einem Gummi oder Gewindestange über Nacht spannen. Emil Schwarz macht Lenkkopflager für Motorräder mit Untermaß, die werden mit diesem Zeug eingeklebt.

Ich könnte eine Briefkopie einer VBA mit PX200 Motor auf 10"-Rädern gebrauchen. Wäre nett wenn mir jemand damit helfen kann, da ich eine Vollabnahme machen muss.

Diebstahlschutz bei einem Roller mit so wenig Eigengewicht ist eh sehr relativ. Mir geht es eher darum, sie nicht abgeschlossen aber mit laufendem Motor vorzufinden.

Analog zum Killschalter. Den Vorteil sehe ich in der abschließbaren Klappe.

Ich baue mir einfach einen Schalter unter die linke Backe.

Weiß jemand, ob sich das mit einer Streamline auf der VBA vertragen würde? Die Basisversion zum abnehmen. Ich bin nicht in der Nähe meines Teilehaufens, um das abschätzen zu können...

Danke euch, jetzt wird es klarer. Momentan fehlt mir noch die Befestigungsplatte für die Sitzbank, von daher kein Wunder. Ich dachte die Haken wären direkt an der Karosse befestigt.

Weiß jemand, ob es bei einer VBA einen Gepäckhaken gab? Ich könnte ihn gebrauchen, es sollte aber halbwegs zeitgenössisch aussehen.

Ich würde das ein paar Wochen mit Kriechöl einweichen. Dann bau dir einen Adapter um mit einer Fettpresse aufs Zündkerzengewinde zu kommen. So wird sich mit ziemlicher Sicherheit was bewegen. Wenn sich erstmal was rührt lösen sich vielleicht manche Probleme von selbst.

Guten Morgen, Ich könnte eine Briefkopie einer VBA1T von 1960 gebrauchen. Es wäre nett wenn mir jemand damit weiter helfen kann. Update: Mir wurde geholfen. Vielen Dank VespaVBA1!