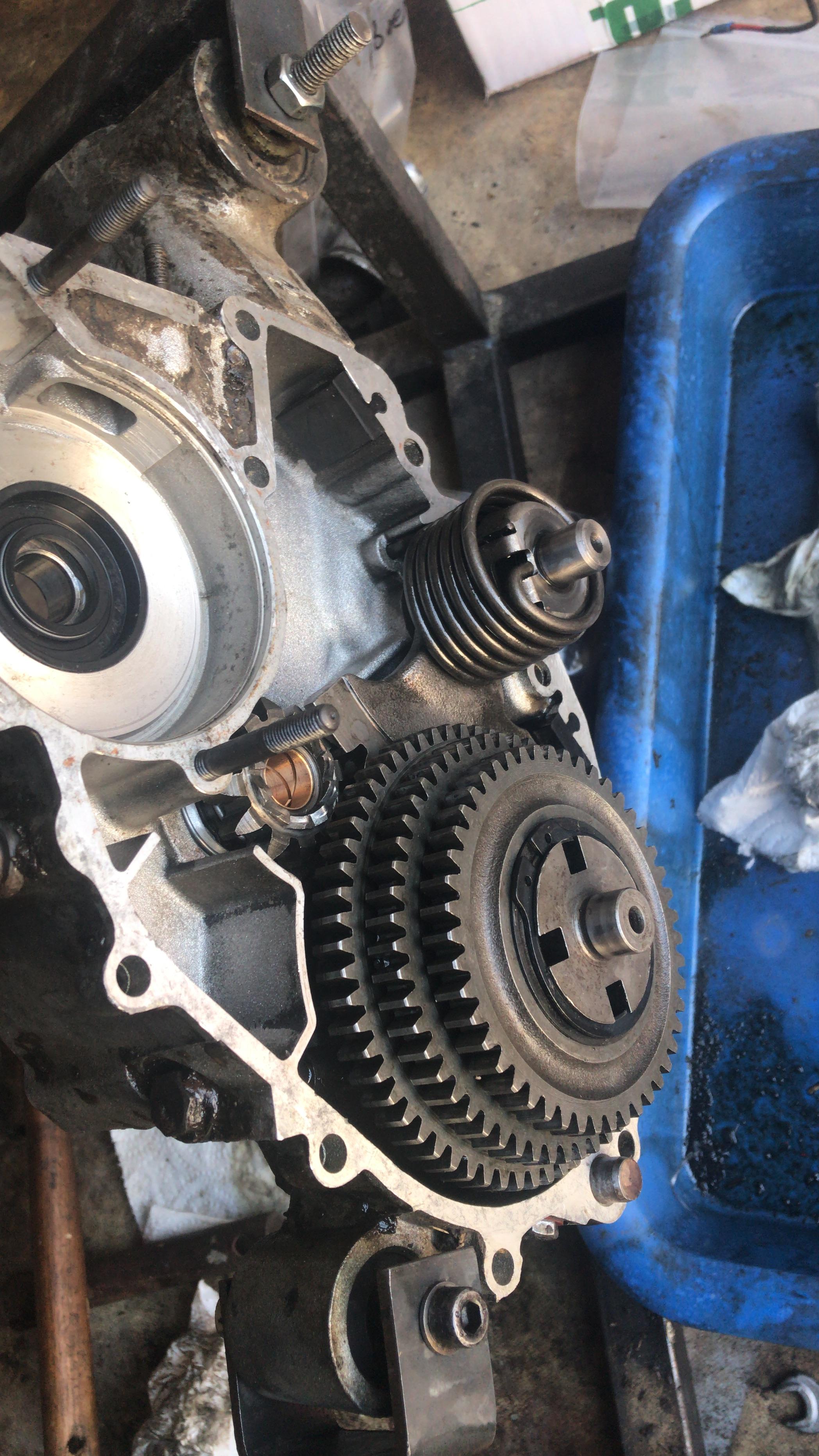 Posts

15

Joined

Last visited
Recent Profile Visitors
The recent visitors block is disabled and is not being shown to other users.
Xandl102's Achievements

talent (2/12)
Wie sollte der afr im standgas sein

Aber wenn bei 3000 rpm Afr 15 hat wie bekomme ich da den Wert runter wenn es nicht die nd ist 🤔🤔

lässt sich der 6er Schieber auf einen 4,5 Schieber umbearbeiten bsp. man fräst unten am Schieber 2mm weg

kein Luftfilter Afr ist bei 15 im Leerlauf also viel zu mager gehe ich davon aus Nd 55 komisch ist das ich jetzt bei der hd auf 162 bin da hab ich dann bei 13-14 Afr bei dem Lauf war ich bei hd 160 und Clip auf 2 bei dem 2 Lauf (hellere Linie) 162 hd und Clip auf 4

Ja hab gemessen und waren 8,5 mm also 6er Schieber abgedrückt auch mit Fahrradreifen hielt den Druck ca 0,4 bar 2-3 Minuten Bekam den Reifen nicht 100% dicht auf den ass und Krümmer Hab ab und zu dann nachgepumpt und alles mit Seifenwasser eingesprüht hab zum Test mal meinen 30er dellorto drauf geschnallt lief sofort und nahm auch super Gas an (im motorständer)

War heute auf n Prüfstand und bin mit der hd jetzt auf 160 iwas passt doch da nicht 🙈🤔

Denke das es n 6er Schieber ist hat 8 mm

Dann wäre ja die 42 zu fett Oder aber warum magert der Motor dann ab bei plötzlichem aufreißen habs auch mit ner 40er probiert

Ganz Dumme frage hat das damit was zu tun wegen 1:33 Gemisch

Sprit kommt von ner offenen PETflasche läuft ordentlich nach Schwimmerstand gecheckt habe heute noch mal abgedüst und komm auf ne 55nd so dreht er von standgas bei plötzlichem aufreißen des Gashahn am besten hoch

Servus Leute bin fleißiger Mitleser konnte aber bis jetzt keine Lösung zu meinem Problem finden Setup m1l 60 bgm 54/105 128/189 Mamba 2,76 keihin 35 As Hd 150 Nd 55 BGN 2 Clip von oben 1,25 Umdrehung der Gemischschraube nimmt er am besten Gas an habe das Problem wenn ich Gas komplett aufmache geht der Motor fast aus wäre ja eig n Zeichen für zu mager allerdings wenn ich hier mich so durchlese haben die meisten zwischen 42-48 habe schon diverse Nd ausprobiert bei ner bsp 42 Nd ist das Standgas erst bei 2,75 Umdrehungen am höchsten somit eig.zu fett oder ?! Auch hier wieder das selbe Problem wäre super wenn ihr mir hier weiter helfen könntet

Servus lieber Mitglieder, bin auf der Suche nach einem Dr 102 ccm Zylinder direkt gesaugt. MfG

Dumme frage Standgas wurde eingestellt kurze Standard Einstellung 1,5 Umdrehung vom "Anschlag"

Sorry bin auf der Suche nach einem Tüv Gutachten für ne Vespa v50. Verbaut ist aktuell ein Dr Zylinder Kit 102 ccm Dellorte 19/19 Vergaser und Ets Banane meine Frage hier ist ob jemand solch ähnliche Zusammenstellung eingetragen hat bzw ein Tüvgutachten hat.