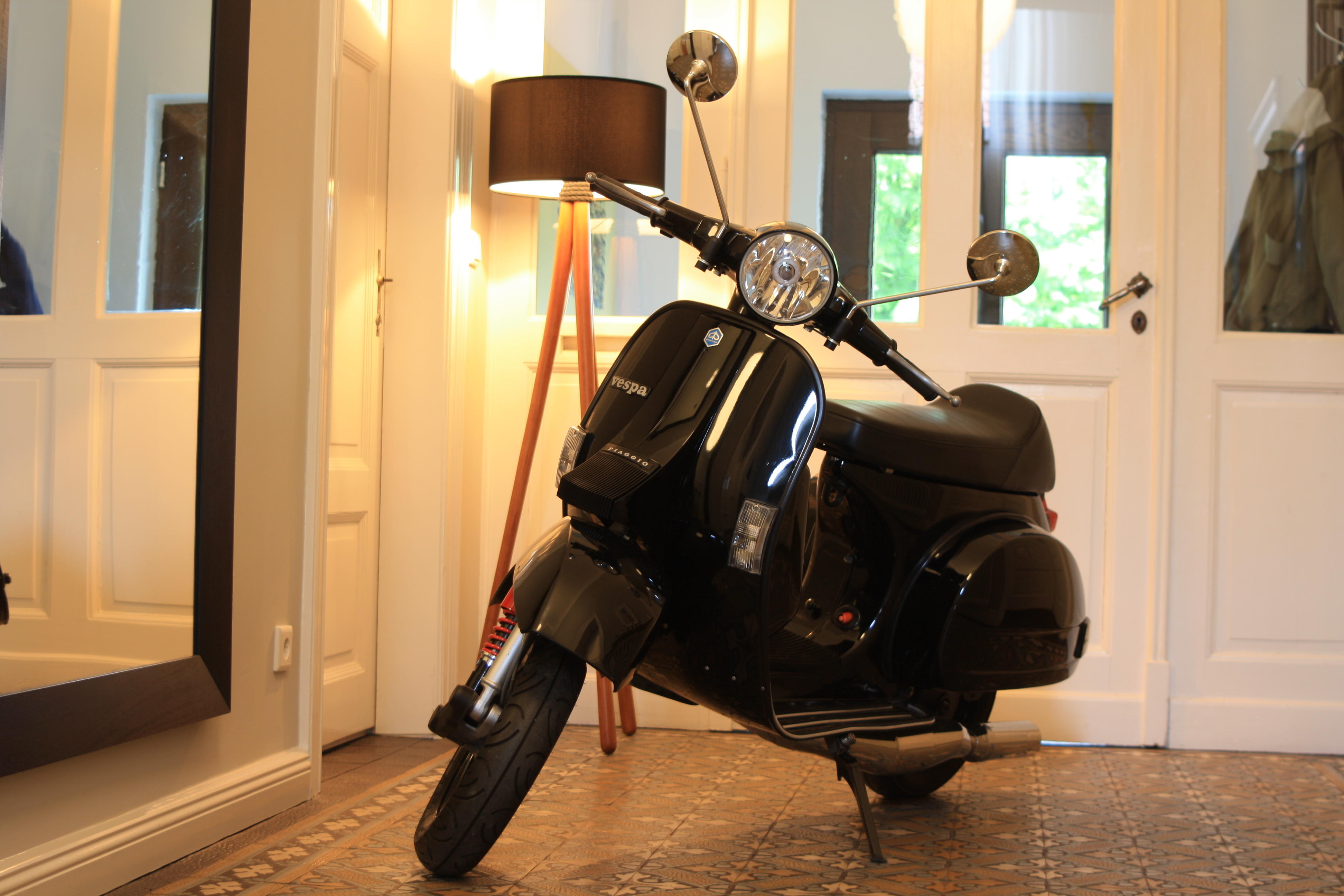 Content Count

28

Joined

Last visited
Community Reputation
0
Neutral
Recent Profile Visitors
The recent visitors block is disabled and is not being shown to other users.
Naja. Habs einfach unter die Mutter geschraubt. Licht läuft und der Rest auch! Danke für eure Hilfe! Ich fahr dann mal los!!!

Der Schaltplan verrät es ja. Es ist nur kein Steckplatz vorhanden.

So habe den Fehler gefunden. Warum auch immer sind an dem rechten Kontakt der Birne Kundstoffringe, die den Stromfluss unterbrochen haben. Birne leuchtet. Jetzt wollte ich sie nur wieder zusammen bauen. Das ganze Licht geht nicht mehr. Wohin mit dem schwarzen Kabel?

So Batterie eingebaut. Und siehe da, Hupe geht wie Sau und der Elestart auch. Top. Nur das durchmessen der Rückleuchte muss noch gemacht werden. Werde nur nicht so ganz schlau aus dem Schaltplan, wo jetzt dieses Kabel hergeht. Aber irgendwie wirds schon klappen.

Steck zusammen gesteckt. Kein Licht.

Sollen die Kabel zusammen? Grün und pink. Eher nicht oder? Waren immer schon ab. Hat nix mit dem Rücklicht zu tun!?

Also Batterie 5ah ist unterwegs. Kabel sind wieder zusammengelötet. Und diesen Sicherheitsschalter finde ich nicht. Vielleicht habe ich einfach keinen. Also immer noch das Licht aus. Melde mich falls ich schlauer bin. Danke Leute

So neue Birne eingebaut. Alle Kabel gecheckt. Licht leuchtet immer noch nicht. Wo soll den der Sicherheitsschalter am Kuplungsgriff sein? Finde nichts.

Ah ok. Also eher kleines ah, da schneller voll. Bekommt eh nur Kurzstrecke.

OK danke. Dann werde ich mal Schrauben. Brauch nur noch eine Batterie. Geht eine Batterie mit 10ah?

Tach zusammen, Ich habe mich jetzt mal mit der Materie um meine Vespa Px 80 Baujahr 1995, Elekrostarter befasst. Eigentlich möchte ich nur das die Hupe anständig laut hupt. Jetzt habe ich den E Starter Knopf getestet, nichts geht. Einen Anlasser habe ich drin. Der sagt keinen Ton. Habe aber ein abgerissenes Kabel entdeckt. Ist das eventuell schon der Grund, das der E Starter nicht funktioniert? Siehe Bild. Und noch etwas. Rücklicht funktioniert nicht mehr. Aber Bremse. Woran kann das liegen? Dank euch im voraus!!!

Alles gecheckt. Keine Klemmung keine Lampe defekt. Werde mal weitersuchen. Das mit der Bremse müsste ein TÜV Prüfer ja eigentlich wissen. Wofür sind übergebliebenen Kabel, Rita?